Among the different food and beverage franchises, Pizza Franchise in India has taken the nation into its tight grip. This Italiano-Americanised cuisine is now a household name, consumed during every occasion in an Indian family. A wedding party, a successful promotion, a festive occasion, or scoring the highest marks: each sector of people, irrespective of their age and cause, celebrate their joys with a slice of pizza. As a result, different American pizza brands have opened their franchise in India allowing opportunities for home deliveries and takeaways to suit the needs of all.
We all know about ATM. Automated teller machine, which is used for withdrawing wads of money. Now imagine the same machine being used to withdraw pizza? Amazing isn't it? Yes. It first began at the University of Florida which was installed for all-time food options during study hours. When a student of the campus, feels hungry he could simply go to the pizza vending machine, put his cash, and withdraw a steaming hot delicious pizza within 5 minutes.
This concept became so popular that a large number of ATM pizzas are being opened all over the world including India. Pizza franchises in India are opting for ATM pizza vending machine to make it easy to get quick midday or late-night snack. In India, Yess Pizza has opted for this revolutionary style of delivering pizza to its customers anytime at any hour of the day. By installing a Pizza Vending Machine this pizza franchise in India has already created a buzz among its daily consumers. Not only do they get fresh delectable choicest pizza to satiate their hunger but also they don't have to wait in long queues more.
How does the machine make a pizza?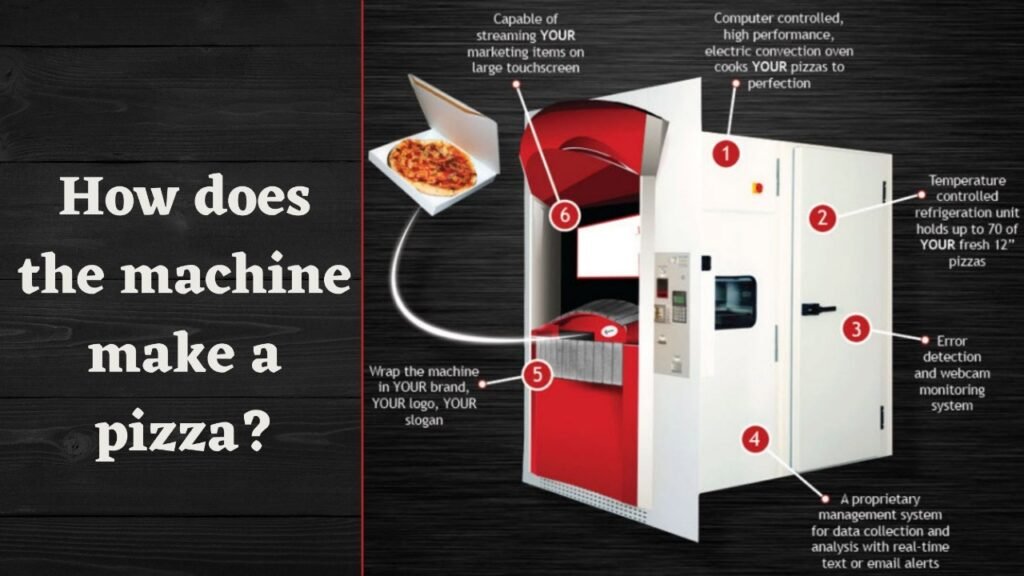 No chef is required for this purpose thereby making the whole process fully automated.
The machine itself turns into a chef mixing flour and water to make the dough which is crushed to provide the shape of a pizza.
After that pizza sauce is dispensed throughout the crust with consistent quality and is sent for heating.
After the heating, the machine scatters fresh handpicked toppings and cheese all over the pizza, and then it is sent into the oven for baking at 380degree Celsius.
After that, the pizza tray is unfolded and the pizza places upon it and pushed out from the machine.
Voila! It's done! All in 5 minutes.!
Benefits of the ATM pizza Franchise in India
The ATM franchise in India works in a unique way serving the need for food any time of the day. Opened 24*7, Yess Pizza is that Pizza franchise of India which has created a sensation in the town by its innovative style and unbeatable hospitality towards the customers.
What would happen if your chef takes a leave? Who would make food for your customers? That's a headache the majority of pizza franchise in India suffers. But with ATM vending pizza machine, you don't need to worry about your chef or other staff. The machine produces on its own.
Normally a pizza made by hand takes more time than it's formed by a machine. So you can deliver more pizzas at a time than what you used to do before. More profits! And more coins into your pocket!
Since there is no need for a cook and chef and other staff, all your expenses of hiring them is saved. Your machine provides you unlimited capabilities to attract attention. You simply load your best-selling pizzas and other recipes into it and watch how it creates its masterpiece without help!
Pizza served any time of the day
Previously the customer had to wait for the shop to open to buy or order delicacies. But now with the atm pizza franchise, neither they have to stand in line, nor order on phone or wait for the shop to open its shutters. The pizza here is delivered 24 hours and 7 days a week.
Machines are known to be more reliable in terms of efficiency and operations than humans, where humans fail to keep up their spirit of work capacity, no such questions arise with machines.
The cost of maintaining an ATM pizza franchise machine in India is comparatively low than hiring a full-fledged staff to serve your purpose. You need to load the ingredients and relax!
Since there is no human intervention while making pizza, cleanliness and hygiene would be at their peak.
Pizza served by the ATM pizza franchise in India is undoubted of the best quality known and customers have already provided optimistic reviews about its functioning.
Yess pizza is a pizza franchise in India that is offering four delectable savory cuisines for the local tastebuds consistently serving high-quality pizza through its ATM franchise for customer satisfaction. With a futurist vision in mind, Yess Pizza is on the way to become the most sought pizza Franchise in India in the upcoming year.
Author Bio:
Hello,
My name Is Dhinal Baxi and I am from Ahmedabad, Gujarat, India. I am a founder of franchise Insider . As a founder, we have served hundreds of clients. My experience from the financial sector has helped them to achieve great success in the franchise world. Franchise Insider is one of the leading franchise advisory and consulting company.
Franchise Insider is launched with a mission of utilizing my expertise to find freedom for my clients through business ownership and maintaining a laser focus on the happiness of my clients. Through Franchise Insider I have built my own brand identity founded upon honesty and integrity, client satisfaction, and a passion for helping people.
I'll keep it simple and short. I am writing a well-researched blog post on topics related to Small Business, Franchise Business and marketing.