Tata Digital, which houses the 153-year-old Tata Group's digital businesses, has inked three major deals in the last three weeks. Its long-held vision of building a super app might be finally taking shape.
Ratan Tata's and Mukesh Ambani's residences in South Mumbai are just a few kilometres apart. And now, their digital ambitions, too, are increasingly drawing closer.
As the faces of India's largest business conglomerates — both valued at over $100 billion — they are gearing up for an exciting face-off that could define India Inc of the 2020s.
Over the years, the haloed Tata Group has earned multiple monikers in corporate circles: steel-to-salt conglomerate, cars-to-chemicals behemoth, and so on. This repute has primarily come from offline industries.
But lately, the 153-year-old business' stunning — and ever-expanding — digital appetite has made India Inc sit up and take note. Tata Digital, which houses the Group's online businesses, has inked three major deals in three weeks.
In one fell swoop, Tata Digital has managed to gain a significant presence in India's internet economy
, going beyond its own lifestyle commerce offering, TataCliq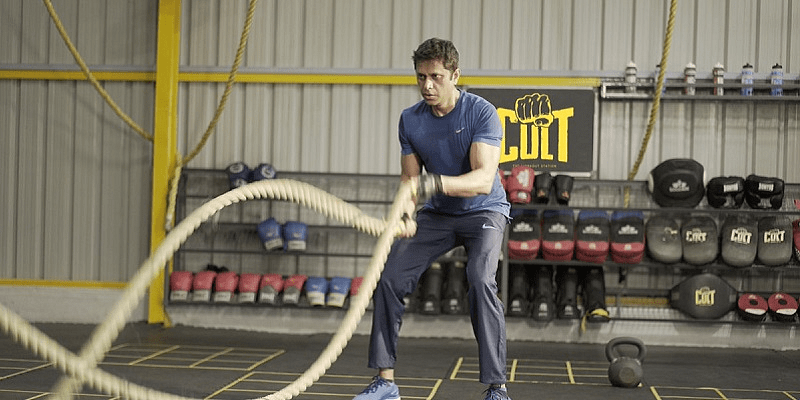 Mukesh Bansal to shape Tata Digital's vision
To realise its vision of building a consumer platform that takes on the likes of Reliance, Amazon, and Flipkart, Tata Digital has appointed Mukesh Bansal as President.
Bansal, now the weather-beaten startup general in the Tata Sons camp, comes with a keen understanding of India's entrepreneurial ecosystem, having built and scaled two successful businesses in Myntra and Curefit, and after playing a critical role in shaping India's ecommerce narrative in the last decade.
This essentially means two things:
a) Tata Digital isn't done shopping yet, we can expect more deals. It is reportedly in talks to acquire a stake in Google-backed Dunzo as well
b) Tata Digital may be following a playbook similar to that of Reliance.