https://theindiabizz.com/wp-content/uploads/2023/11/serverplanet_offer.png
Forfurs, a premium pet-accessory brand, has initiated their #Adoptdontshop campaign across social platforms including various influential personalities as well as your girls and boys next door, showcasing heart-warming adoption stories of their pets.
The Adopt, Don't Shop movement took form in India in the year 2008. The main objective of this movement was to rescue and foster or adopt orphaned animals giving them a safe place to reside in. It reminds us that in a world where there are so many precious animals hungry for love, it may be better to cater to the abandoned animals before opting to purchase animals through breeders and other sources.
ForFurs is avidly working towards this cause. Their new campaign #AdoptDontShop urges people to come up and tell the world the story of how they met their furry friends. The motive behind this campaign, according to Vanya Chandel (Founder of the brand), is "As a society, we must ask ourselves exactly why we want to own dogs, cats or any other domestic animals? Is it because we truly enjoy their companionship and love them? If the answer to this question is yes, then it should not matter which breed becomes a part of your family."

Vanya, a successful businesswoman in the pet industry, fell in love with dogs after being terrified of them her entire life, due to the inclusion of her bundle of happiness, 'Hugo', in her family. Her passion and love for these furry friends, along with the search for premium pet products for Hugo, is what led her to start ForFurs.
The '#Adoptdontshop campaign, which has been live on Instagram since the 14th of December 2020, has garnered various eyeballs. People from all over the country sent in their stories about how they first met their pets, whom they proceeded to adopt. With giveaways for the best stories sent, ForFurs chose the most inspirational stories sent by their followers.
The Influencers and Pet Parents who participated in this campaign were
 Shweta Sharma(@iamshweta0702), Yash Sharma (@indianstylestatements),Pooja Sharma (@thefashionchauvinist), Simran Khindri (@simran_khindri), Anandita (@snowy_lizzie), Pallavi (@harshpallavi), Madhurima (@trippingmommy), Shweta Tanwar Mukherjee (@shvtas), HeenanshiSethi (@heenanshi), Palka Khurana (@palkakhurana), Yuvika Abrol (@yuvi.says), and Shreya (@19frames).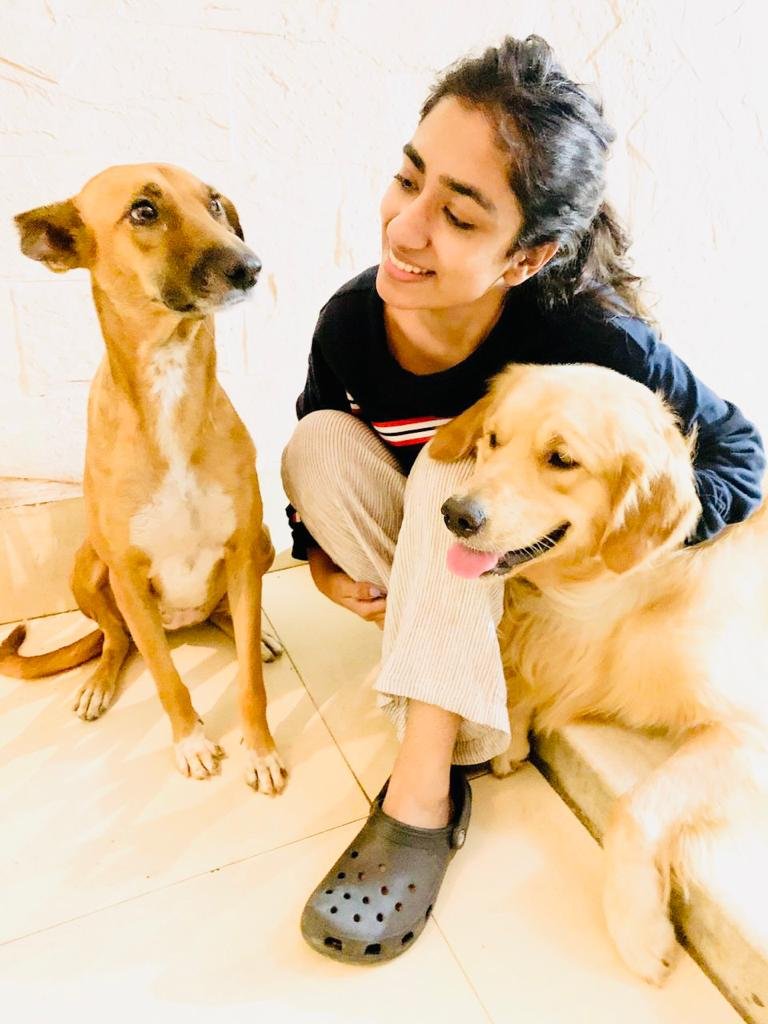 The 4 Winners with Best #Adoptdontshop Stories were, Sherrnavaz Sam Jijina (@shernavazjijna), Mitali Jakatdar (@supermom_mitali), Tuffy (@tuffy_thehappydog), Lucy and Mishty (@_furdom.of.lucy.and. mishty_)
The Bloggers who shared quotes about the campaign were,
Divyun Nanda (@divyunnanda) quoted "You can't buy a life, but you can rescue it"
Sherrnavaz Sam Jijina from Mirzapur fame quoted "Brownie, my dog was abandoned near my building but since the time we took him in, he has absolutely been a blessing. It's really sad to see how people just leave their pets on the road, because they are ill or cannot take care of them. Especially during difficult times like these, all we need is a reminder that even animals need our love and compassion. So, thanks to Forfurs for taking this up seriously and encouraging people to #Adoptdontshop."
With an increasing amount of people becoming aware of the ill effects of animal breeding, we still have a long way to go. With around 35 million dogs and cats left unattended and to the mercy of the streets, the number has grown by 17 percent since 2016. The majority live tough lives, scavenging for food among garbage, and fighting every day to survive while they sleep on the cold bare footpaths. It is our responsibility to make sure we reduce this number and give these helpless and abandoned animals a home they deserve. Next time you think of getting yourself a companion, rethink your decision of visiting a kennel, and head to your nearest adoption centre, because what's better than giving a homeless and helpless animal a roof over its head?