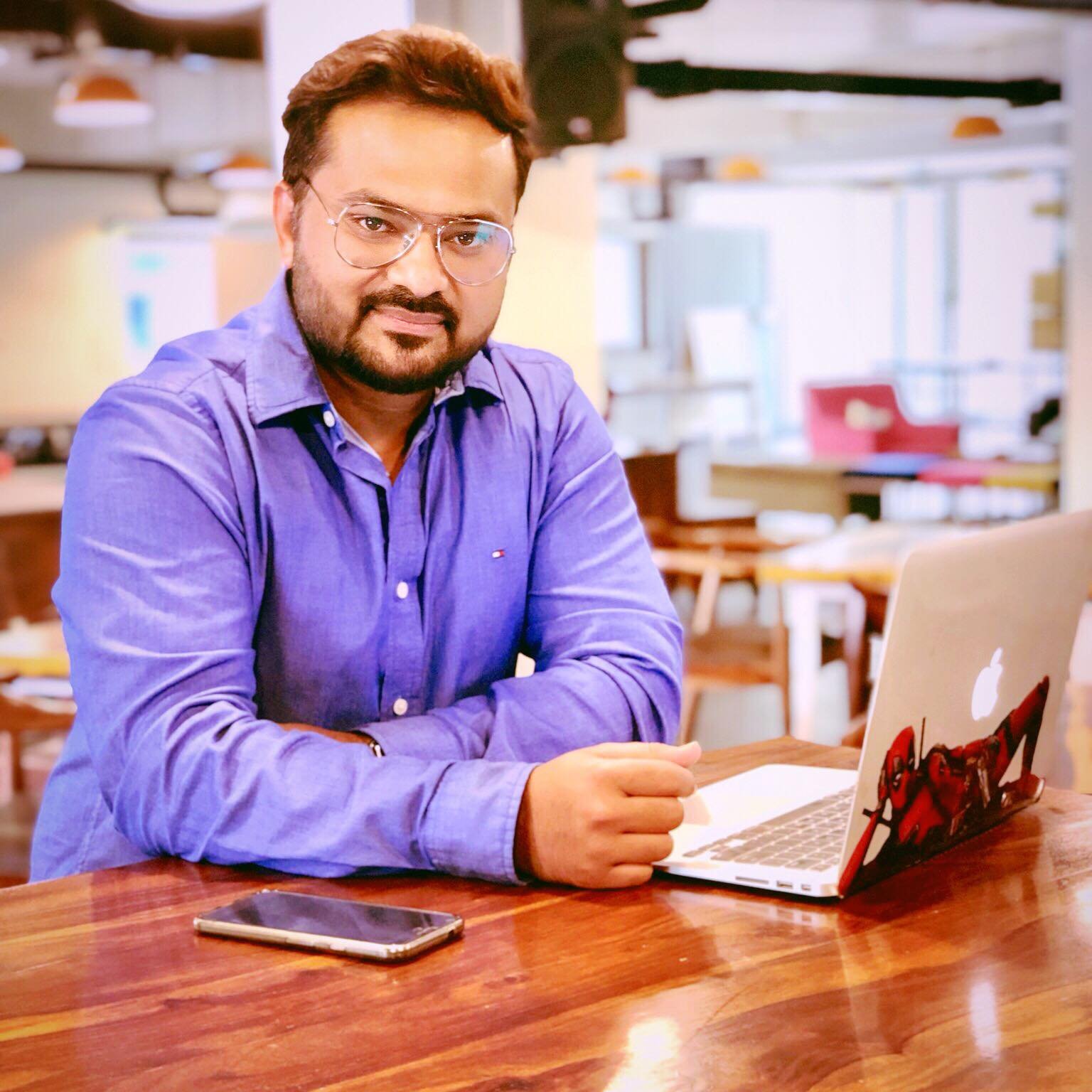 https://theindiabizz.com/wp-content/uploads/2023/11/serverplanet_offer.png
Story of a Startup that has become Hyderabad's Top Advertising Agency in less than a year.
No business can run without Persuasion and as per our Glossary, Persuasion means Digital Advertisement. In the present scenario, especially when you think about the post-pandemic world, the digital advertising and marketing strategies are constantly changing.", says Mr. Noman Rehman, the Founder of the Socialiency Digital Advertising Solutions which has marked itself as the leading advertising agency of Hyderabad.
When it comes to the art of sales growth, Advertising is the skill to learn. Keeping this in pursuit, within such a short span of time, the Socialiency Advertising has outscored all the expectations of generating digital marketing leads for its clients and also making it into the list of top digital marketing agencies in India at GoodFirms.
Noman Rehman, a dynamic entrepreneur and a digital marketing expert, with significant experience of more than 5 years as a digital marketing consultant has been assisting many local, national, and international brands with their digital marketing research tools and its developments.
His USP lies in his thoughts and strategies of producing maximum digital clicks for the business he gets involved with.
The number of companies that Noman has assisted in now exceeds 200 in numeric which includes several Information Technology based companies, Healthcare institutions, Restaurants, and many other startups.
Noman's area of expertise tops the latest skill trends which include digital marketing, search engine optimization, app optimization, lead generation, app marketing, product marketing, social media marketing, PPC marketing, designing the optimum revenue through media tools, and many such endeavors in various domains.
Before becoming the Founder of Socialiency Advertising, Noman has been working as a consultant for a US-based company, so in a safe sense, it is natural to say that founder of Socialiency Advertising Digital Agency has the experience of aspiring Globalized Digital marketing Tools in his pocket which is almost indicative if we see the results achieved by the company.
Socialiency Advertising has been the ace of the game since the time it came into existence as a digital marketing service provider in 2019.
The company promotes the business with its creative head work and experienced hard work along with a special blend of talented teamwork. "We believe in creating such culture of Digital Advertising in which any business within the market, no matter how big or small in capital value could easily thrive in.
When I first engaged with the digital marketing models of big MNCs, I came to realize that these calculated gestures of creating digital leads can become a proven game-changer for many startups and small businesses across India. Getting your business online and a little investment in digital marketing could generate an ample amount of revenue", says Noman.
Socialiency Advertising Agency aims to target two of the most impactful behavioral obstacles.
First, the company aims to create inspiration for new entrepreneurs in order to get going with their startups with enough marketing leads, and second, it helps to create enough trust and courage for the experienced old-school business owners to transition their business model from offline to online through attractive digital marketing leads.
For that matter, Socialiency has already established a network chain of its offices in India and the USA to counter the overwhelming demands driven by multiple businesses.
Speaking of the Socialiency Team, it proudly endorses a creative team of expert strategists in Digital Marketing, Content writing, BTL marketing, Copywriting, Proofreading, SEO & SERP specialization, and web designers who can get the job done as per the requirements asked by the clients.
Not only this, but the Socialiency team also holds standard methods of making your brand attractively visible to your potential customers all over the internet on multiple digital platforms. Ultimately, the experts make sure to deliver you with Positive Return on each Investment you make.
"No matter what marketing targets our clients set for their brands.
We ensure to dig deep into it in order to identify the most appropriate signals suiting the requirements of each type of business for our clients, and apply those signals as feedback to predict, explain and optimize their marketing experience frequently", proclaims the CEO of Socialiency, Mr. Rehman. 
At Socialiency, the professionals take a diversified approach of an integrated marketing strategy by buying media, leveraging sponsored ads, simplifying programmatic marketing, sending out personalized messages, hyper-targeting, and spectators segmentation to make sure the investment introduced by the clients make maximum dynamic revenues and expand the reach of their brand.
At last, one can easily conclude that Socialiency Advertising consists of heavy pools of digital marketing experts, led by the virtuoso of Advertising, Mr. Noman Rehman who seems to have been confident on his team and feels proud in what his heavyweight advertising company is doing for all sorts of businesses and startups.
The bottom line as suggested by Mr. Noman is that "Businesses and brands need Digital Marketing Experts for expansion and Socialiency Advertising outlines it in its own unique way."