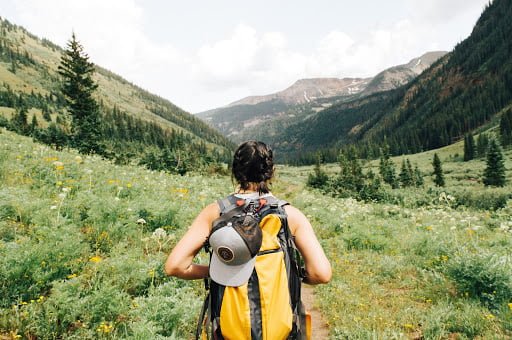 https://theindiabizz.com/wp-content/uploads/2023/11/serverplanet_offer.png
Thoughts that stop you from taking that solo trip
After watching "Yeh Jawani Hai Deewani", so many of us wanted to become Naina to take that trip alone. It is even a new year's resolution for so many people. WE all started buying travel magazines to read about all the places for the first ever solo trip. It becomes a thrill for so many of us. You decide your destination and even save that money. But then at last, just like Naina, you chicken out and even let the train go. What happens? Where does the thrill disappear? Here are the thoughts you get which stops you taking that solo trip:
# SAfety
This is one of the biggest concerns that stops you from taking that first solo trip. You have to be smart and aware when you travel alone. do your research from beforehand. Know the neighbourhoods that are unsafe. Carry a pepper safe. If you are a woman and going for the first solo trip, then it is preferable to wear covered clothes during your travel and not be out late at night. Safety is in your hands.
# All the money will go
The first notion you have even while saving money, is that it will not be enough and it is more expensive to travel alone. You feel that more money will be spent if you take that trip alone. honestly, travelling alone actually can be really inexpensive if you really want it. You can stay at the place of your choice, go and eat at the place you like. You do not have to compromise for the likes of others. This tends to save more money.
# Being alone is lonesome
There is a huge difference between being alone and feeling lonely. Even when you are in company, you feel lonely. Travelling alone makes you self-dependent. You do not have to wait for others to make that memory with you or fulfill your bucket list. Travelling alone gives you the perspective of different things in life. Being happy and content on your own often comes with the first trip alone.
# What will tell my friends and family?
Another thought that comes to your mind, when you travel alone is the approval of your family and friends. Yes, their concern is understandable. But you should persuade them that it is something you want to do and you have been putting all the effort into saving money. You family and friends should have the trust and respect in your choice. If they still resist, you can be the rebel this time , and still do it.
# Boredom
Doing things alone is boring. This is what most of us have heard all our lives. Travelling alone is not boring. You get to meet new people, Interact with them. If you are in a backpackers hostel, you might have group bonfires or barbeques. Experiencing new cultures is not necessarily a boring thing to do. Travelling alone gives you that confidence.
# I cannot manage it
Travelling alone needs planning. Once you reach your destination, you might feel all over the place. Travelling alone makes you responsible. You have to take care of your own safety. You have to ask different people the ways to a destination. It breaks your shy cocoon. You learn to manage your budget on a daily basis.
# I will just have pictures of mountains and objects
This reason sounds stupid, but actually people have this thought thay who will take thier pictures. Travelling is not about taking pictures. But, still if you want to, then know , there are many solo travellers who take pictures. You are alone, you can ask someone to click it. Take a selfie. If you still want better pictures, put your camera on a tripod and seta timer and get that perfect click. Do not stop travelling solo because of not picture perfect instagram images.
When you reach your destination, you might feel confused and chicken out. But know that this one of the most thrilling experiences you will ever have in your life. After the first day, you will feel more confident. It is once in a lifetime move you make.