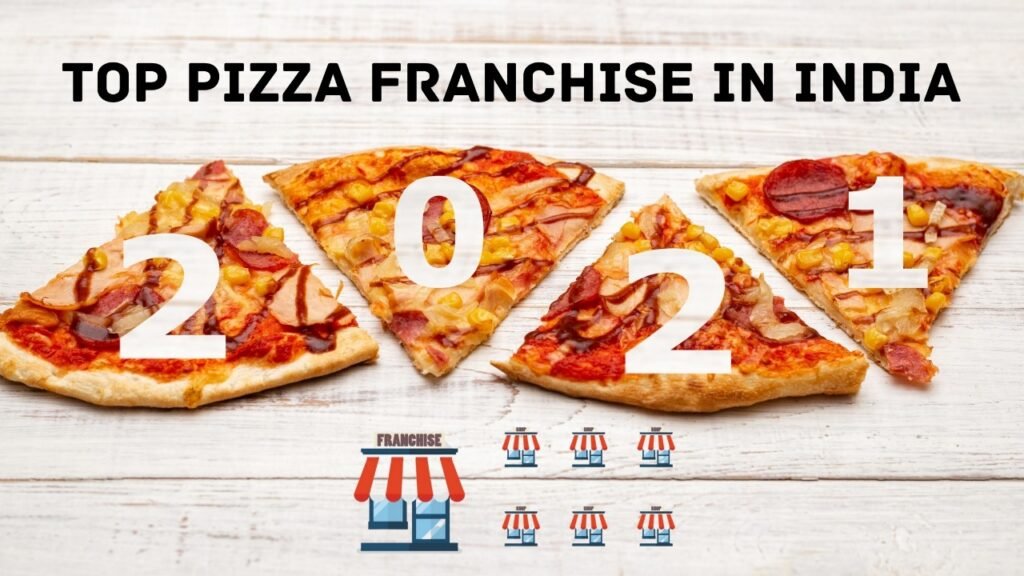 Pizza is one of those tasty mouths licking dishes that no one could resist. Just by the thought of a sizzling hot aromatic cheesy pizza makes our heart desire for a slice. With the introduction of Quick Service Restaurant, the pizza franchise in India has boosted up manifolds and it is considered as one of the best food franchises to own. The average income of a dominos's franchise is much more than a normal regular office goes. Imagine the profits an average franchise earns every month!
At present more than 63% of the revenue is incurred from different fast-food franchises in India. The cause of such ever-demanding culinary service is because there is a consistent rise in the income of the people and the emergence of a huge youth community who preferred a fast food joint more than daily healthy snacks.
There are some other reasons why in pizza franchise in India has skyrocketed its sales in the last few decades and is considered the best business to start in 2021.
These fast food joints constitute a medium-sized enterprise and the loans for obtaining the franchise in India are relatively lower than huge enterprises.
To build a pizza franchise in India, you don't need a palatial or a conventional mansion or a factory. A simple setup with a well-trained staff and a loyal customer base is enough for the start.
Demand for food never lessens
As more and more recipes are being innovated, the demand for relishing them also gets higher. The olfactory buds relentlessly crave for more and more. It has already been observed that the expenditure on fast food has increased from 50 to 80% in the last few years.
India has the largest youth population in the world. Here access to low-priced well-skilled labor is relatively easier than in other countries.
The brand gets recognized everywhere
India's market is very competitive and creating brand recognition is very difficult to accomplish. in the food franchise business model, this competition is eliminated. For example, to become a domino's pizza franchise in India, one need not need to worry about brand, since it is one of the best American pizza franchises in the world.
Some of the best Indian Pizza Franchise in 2021 are:
Go69 pizza
With an investment of around 5 – 10 Lacs, this newly arrived pizza franchise brand of India started its service in the year 2015. Recently it has opened its outlets in more than 15 states of India. They not only sell taste delicious sizzling hot pizzas but also pasta, garlic bread, and other yummy fast foods for your taste buds.
Laziz pizza
This available franchise provides the tastiest dish with handpicked ingredients, stuffed with mozzarella cheese and fresh dough to its customers. At a low franchise fee of 7-14 lacs and no royalty, this pizza franchise has already opened more than 200 units in the country.
Chicago pizza
This unit has been awarded the Best pizza Award by Hindustan times for their unique recipes and custom-made pizza which are cooked with the selected handpicked ingredients. This is one of the largest pizza takeaway brands that have more than 100 outlets in the Indian subcontinent.
Bon pizza
This pizza franchise for sale has created a revolution regarding the pizza-eating concept in India and other countries. They have opened more than 50 outlets each providing a fresh uniquely made radically different tasted pizza baked on a wood-fired oven.
Eagle's pizza
They provide the best gluten-free pizza with handpicked toppings and freshly baked dough to enhance the taste buds of the customers. They have already opened their outlets in more than 20 states of the country with the best franchise training programs and assistance.
Hot and fresh Canadian pizza
This pizza franchise is considered one of the best franchises to start in India in 2021. They are wholly committed to delivering hot and fresh vegetable pizza to your doorstep as per your wish. They are known for their touch of authenticity and a twist with tradition and modernity which has created winders in the pizza franchise business.
Cheesy bite pizza
They work uniquely transforming the pizza bread into a haven for delicious creamy cheese. They have innovated a new recipe where pizza is made with cheese crust which is pulled apart and dipped with a palate of mayonnaise. This franchise of India is slowly gaining popularity and has already opened units at several paces with a franchise fee of 5-10lac.
India is making a huge contribution to the pizza business since all the ingredients are naturally available in the market and the process of making one is known by the natives. Every year this best franchise of the year contributes a billion-dollar revenue helping thousands to earn their living and settle in life.
Author Bio:
Hello,
My name Is Dhinal Baxi and I am from Ahmedabad, Gujarat, India. I am a founder of franchise Insider . As a founder, we have served hundreds of clients. My experience from the financial sector has helped them to achieve great success in the franchise world. Franchise Insider is one of the leading franchise advisory and consulting company.
Franchise Insider is launched with a mission of utilizing my expertise to find freedom for my clients through business ownership and maintaining a laser focus on the happiness of my clients. Through Franchise Insider I have built my own brand identity founded upon honesty and integrity, client satisfaction, and a passion for helping people.