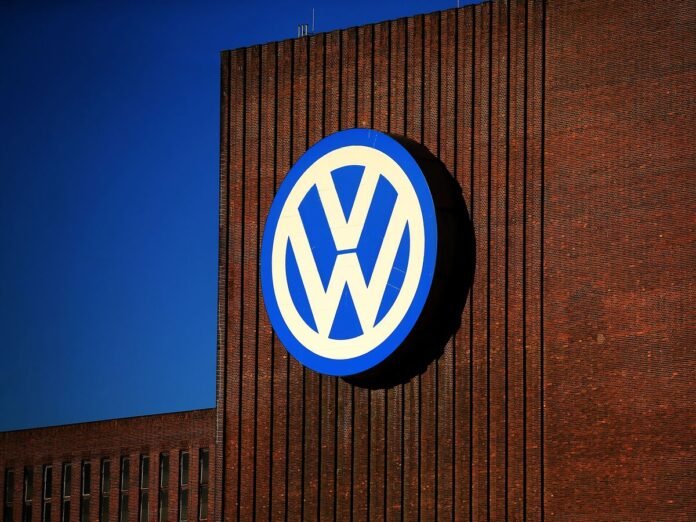 Volkswagen admits its name change was an April Fools' Day prank.
Volkswagen is not renaming its U.S. subsidiary Voltswagen, declaring it instead an early April Fools' Day prank.
Earlier Tuesday, Volkswagen issued a news release and tweet publicly announcing the name change. The company reversed course later that day, saying that the rebranding announcement was, in fact, a stunt to gin up interest in its electric vehicle strategy and the imminent arrival of its first long-range electric SUV.
"There will be no renaming of Volkswagen of America," Volkswagen spokesman Mark Gillies said in an emailed statement Tuesday night. "The alleged renaming was designed to be an announcement in the spirit of April Fools' Day, highlighting the launch of the all-electric ID.4 SUV and signaling our commitment to bringing electric mobility to all."
But the announcement, which came two days before April 1, had already circulated far and wide before Volkswagen backtracked. Several media outlets, including The Washington Post, reported on the name change earlier Tuesday.
That left some branding experts scratching their heads about the strategy — particularly when the auto giant was at the center of a massive emissions scandal in September 2015. At that time, the U.S. Environmental Protection Agency discovered Volkswagen had rigged millions of diesel cars with cheat devices that allowed them to test as low-emission, when in fact their output was 40 times the legal U.S. limit.
"It just shows a lack of understanding about what this company did and what its standing is in the world and how it needs to rectify its history and rebuild its image," said Paul Argenti, a professor of corporate communications at Dartmouth's Tuck School of Business. "Goofing around about who it is and what it's trying to do, particularly with anything related to sustainability strikes me as really, really bad taste. It's just terrible."