Top 50 Startups in Mumbai To Watch Out For 2021
Indian economy is growing day by day thanks to the number of startups in the nation. Businesses are growing in India and making more money every day. So, let's have a look at the startups in Mumbai that are rocking it nowadays.
With every new day, business is evolving and developing, and this is a great time for startups to make their mark. investors are having a bird's eye view of the startup industry for all the brilliant ideas that can potentially turn into reality. DREAM BIG, ACT NOW – is the motto in the startup industry. With innovative products, efficient operations, and strong leadership, they are the companies that will help shape the future.
The world is not short of people with bold ideas and enthusiasm about pursuing them. Look no further than this year's list of the top startups in Mumbai.
List of Top Startups in Mumbai To Watch Out For 2021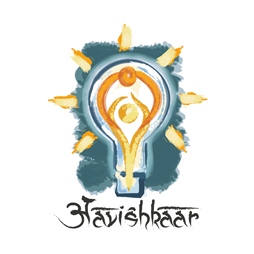 Aavishkaar Intellcap group is also known as, "An innovator in early-stage investing".
Aavishkaar -means 'invention' in Hindi. The organization was founded in 2001, with a vision to act as a catalyst in the development of India's lesser-known regions, it recognizes competent business visionaries, furnishes them with capital, supplements it with a supporting situation, and helps construct manageable endeavors.
Founded Date: 2001
Founders: Vineet Rai
Facebook: https://www.facebook.com/aavishkaarvc
LinkedIn: https://www.linkedin.com/company/aavishkaar
Twitter: https://www.twitter.com/aavishkaarvc
Email Id: funds@aavishkaar.org
Location: 13B, 6th Floor, Techniplex II, Off Veer Sarvarkar Fly Over,, IT Park, Goregaon West, Mumbai, Maharashtra 400062, IN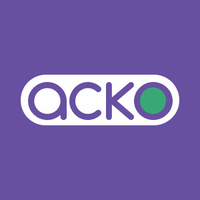 Acko is here to make purchasing and utilizing insurance extremely easy. They've consolidated Insurance with Technology. By adding technology to insurance, they have changed something that is long and dull to something that is brisk and simple. Also, simultaneously, Acko has figured out how to fit something as huge as insurance in your pocket. Acko is digital-first which implies that you'll be as open to utilizing it as you are utilizing your very own mobile phone.
Founded Date: 2017
Founders: Varun Dua
Facebook: https://www.facebook.com/ackoinsurance
LinkedIn: https://www.linkedin.com/company/acko/
Twitter: https://twitter.com/AckoInsuranceieEmail Id:hello@acko.com
Location: Unit No. 301, 3rd Floor, E-wing, Lotus Corporate Park Off Western Express Highway, Jay Coach Flyover, Goregaon, Mumbai, Maharashtra 400063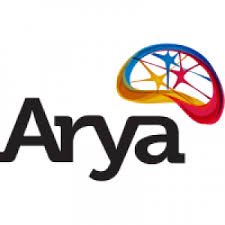 Arya.ai is a Deep Learning stage offering devices for enterprises and developers to construct and oversee deep learning applications.
It is a stage for developers and enterprises that builds and deals with the arrangement of Deep Learning based applications.Founded Date: Oct 20, 2013Founders:Deekshith Marla, Vinay Kumar SankarapuLinkedIn:https://www.linkedin.com/company/arya-ai
Twitter: https://twitter.com/arya_ai1
Email Id: hello@arya.aiLocation: 1102, K.P. Aurum, Marol Maroshi Rd, Mumbai, Maharashtra 400059
BabyChakra is India's biggest pregnancy and parenting platform. Millions of expecting parents are active on their app. They share stories, pose inquiries and connect with individual mothers and fathers. BabyChakra likewise has many specialists that answer questions and compose content-rich pieces on their website. This enables their clients to settle on an educated choice with regards to the well-being and nourishment. While expecting mothers can follow their week-by-week development with BabyChakras' Pregnancy Tracker, the Baby Tracker will help measure the infant's formative milestones.
Founded Date:2015
Founders: Naiyya Saggi
Facebook: https://www.facebook.com/babychakra
LinkedIn: https://www.linkedin.com/company/babychakra
Twitter: http://twitter.com/myBabyChakra
Contact Email: care@babychakra.com
Location: 3B, Phoenix Paragon Plaza, 48/49, LBS Marg, Kurla West, Mumbai, Maharashtra 400070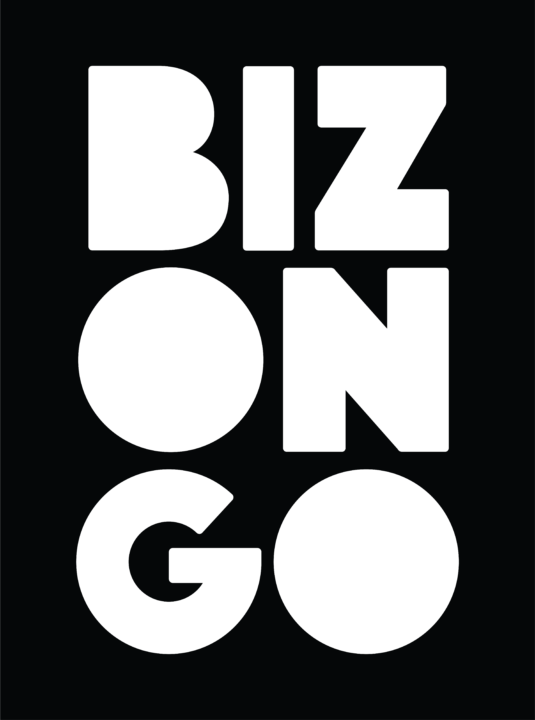 Bizongo aims to be the best platform for everything that concerns packaging. It's a comprehensive technological platform created to service the needs of enterprises seeking solutions at any stage of the packaging value chain. Bizongos distinctive business model accelerates design, development, and procurement solutions for every packaging category.Founded Date: 2015Founders:Aniket Deb, Ankit Tomar, Sachin AgrawalFacebook:https://www.facebook.com/bizongo.in/LinkedIn:https://www.linkedin.com/company/bizongo/Twitter:https://twitter.com/@B2BizongoContact Email:support@bizongo.inLocation: 3rd Floor, A Wing, Krislon House, Krishanlal Marwah Marg, Saki Naka, Andheri East, Mumbai, Maharashtra 400072
BOHECO was established to investigate on and advance industrial hemp, the super crop of our era in India. It is one of the top startups in Mumbai. BOHECO was formally registered under The Companies Act (1956) on the 19th of January, 2013, with their tasks running from research, cultivation, harvesting, processing, producing, exchanging, wholesaling, retailing, advancing, supporting, making a business opportunity for an advancing Indian modern hemp both the country over and around the globe. They utilize open private organization, authoritative cultivating and handling, backups and community-oriented research models, all with an aim to fabricate a modern hemp biological system.Founded Date: 2013Founders: Avnish Pandya, Chirag Tekchandaney, Jahan Peston Jamas, Sanvar Oberoi, Sumit Shah,Yash KotakFacebook:https://www.facebook.com/pg/BOHECO/LinkedIn:https://www.linkedin.com/company/bombay-hemp-companyTwitter:https://twitter.com/bohecoindiaEmail Id:info@boheco.org
Location: Unit #2 Cama Industrial Estate, Sun Mills Compound Rd, Lower Parel, Mumbai, Maharashtra 400013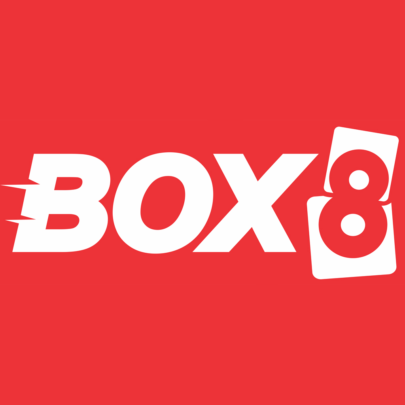 Established in 2012 by two IIT graduates – Anshul Gupta and Amit Raj – BOX8 began as a little outlet in a corporate cafeteria. The thought was to serve Irresistible Desi Meals in a simple-to-deliver box. Box8 is easily amongst the top startups in Mumbai. Today, they serve over 22,000+ meals daily over 100+ outlets across the nationFounded Date: 2011Founders:Anshul GuptaFacebook:https://www.facebook.com/box8.inTwitter:https://twitter.com/box8_inEmail Id:talk@box8.in
Location: 55 Corporate Avenue, Saki Vihar Rd, Tunga Village, Chandivali, Powai, Mumbai, Maharashtra 400072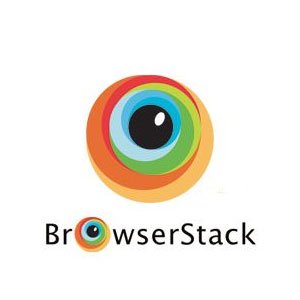 BrowserStack is the most reliable web and mobile application testing stage available. It is used by more than 2 million designers across 135 nations. They enable groups to accelerate discharge cycles and send sites and versatile applications that work flawlessly on any UI.
Clients can choose from over 1,200 genuine mobile devices, programs, and working systems. Depending on a safe, steady and versatile infrastructure to help a large number of simultaneous manual and computerized tests. By reducing the time, cost and upkeep overhead connected with testing, they help programming groups keep focus around what is important – fabricating better products and services with amazing experiences.Founded Date: Sep 1, 2011Founders:Nakul Aggarwal, Ritesh AroraFacebook:http://www.facebook.com/BrowserStackLinkedIn:https://www.linkedin.com/company/2553488/Twitter:http://twitter.com/browserstackEmail Id:support@browserstack.com
Location: 26th floor, Oberoi Commerz II, Yashodham, Goregaon, Mumbai, Maharashtra 400063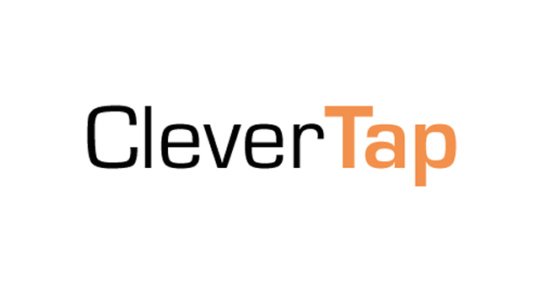 CleverTap is a SaaS-based analytics and marketing company. Established in May 2013, it gives versatile application analytics and client commitment products to more than 8000 organizations.Founded Date: May 24, 2013Founders:Anand Jain, Sunil Thomas, Suresh KondamudiFacebook:http://www.facebook.com/clevertapLinkedIn:https://www.linkedin.com/company/clevertapTwitter:http://twitter.com/CleverTapEmail Id:info@clevertap.comLocation: 19th Floor, DLH Park, Sunder Nagar, Malad West, Mumbai, Maharashtra 400064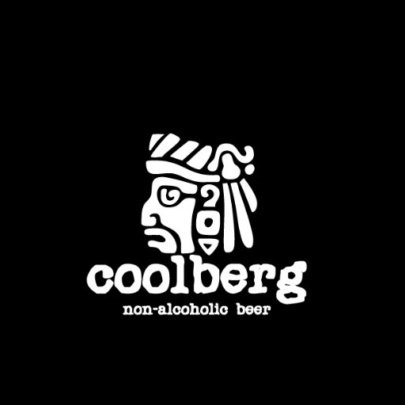 Coolberg is a committed bunch of individuals who simply want to give you the best beverages in the best way. When it comes to beverages, Coolberg is one of the top startups in Mumbai. They have specialists who deal with their sourcing, processing, packaging, delivery, and promotion in the most proficient way. ​ All their workers have shared an objective of fulfilling the requirements of their clients and furnishing the best quality items created with the best ingredients and under the cleanest conditions.
They have a remarkable sense of style which reflects in every one of their products and whatever they do.Founded Date: 2016Founder: Pankaj Aswani,Facebook:https://www.facebook.com/CoolbergbeveragesLinkedIn:https://www.linkedin.com/company/coolberg/Twitter:https://twitter.com/coolbergbeverag
Contact Email: contact@coolberg.in
Location: Universal Business Park, 406, A-Wing, Off, Saki Vihar Rd, Chandivali, Mumbai, Maharashtra 400072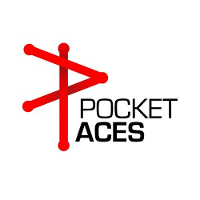 A digital entertainment company known to create and publish engaging content for the Indian youth. Pocket Aces is currently running two brands i.e. Dice Media and Filter Copy.
Founded Date: Dec 2013
Founders: Anirudh Pandita, Ashwin Suresh
Facebook: https://www.facebook.com/gobble
LinkedIn: https://www.linkedin.com/company/pocket-aces-pictures-pvt-ltd-/
Email Id: pocketaces@pocketaces.in
Location: 11th floor, Lotus Business Park, Mumbai, Maharashtra 400053
ALSO READ: Top Event Management Companies In Mumbai
Culture Machine is a Digital Media company whose mission is to use technology and storytelling to build great media brands that people love. It currently runs some of India's largest digital media brands and also licenses its core technologies to advertisers, media companies and agency partner's world-over.Founded Date 2013Founders Sameer Pitalwalla, Venkat PrasadFacebookViewContact Email venbal@gmail.com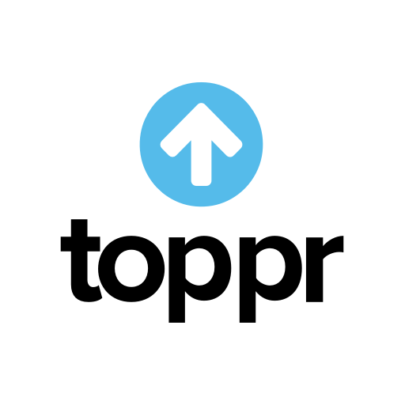 Students are at the centre of the universe at Toppr. They believe that every student is different and has different learning needs. The works relentlessly to solve student problems using advanced technology and help the students learn better. Toppr has been thoughtfully designed to ensure that it is a one-stop after-school learning platform. It has more than 1.5 million learning pieces, including adaptive practice questions, solutions, concepts, and videos that come together seamlessly to give 360° learning. Toppr uses AI based machine learning algorithms on top of this strong infrastructure, to create brilliant learning ways for millions of students.Founded Date 2013Founders Hemanth Goteti, Zishaan HayathFacebookViewLinkedIn View onTwitterViewContact Email support@toppr.com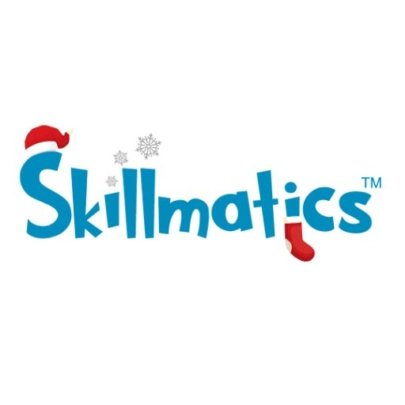 Skillmatics was started with a clear goal – To develop innovative products and games for children which build core skills and reinforce key learning concepts – all through the joy of play!
They're deeply committed to their vision of developing products which bring joy to the lives of many children as well as helping them realize their full potential.Founders Dhvanil ShethFacebookViewLinkedIn View onTwitterViewContact Email info@skillmatics.in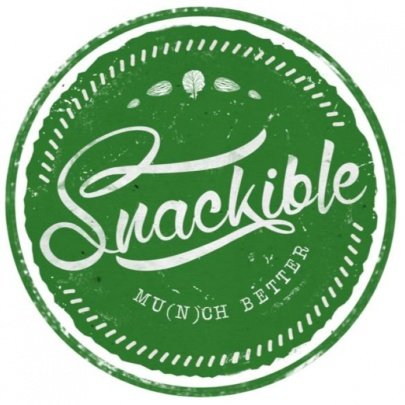 Snackible,satisfies your untimely mid-meal hunger pangs, whether in between meetings, while watching your favourite shows or while studying for that exam, rather than going for those notoriously deep-fried chips, chocolate bars and other sugar-filled and high fat snacks. Snackible is how you can get snacks which are not only tasty but also won't punish your waistline.Founded Date 2015Founders Aditya SanghaviFacebookViewLinkedIn View onTwitterViewContact Email customercare@snackible.com
Verloop is a team of young, highly motivated professionals who are on a mission to make conversations with businesses more personal and 24×7.
They help B2C businesses automate their conversations with customers and make them highly personalised. This enables companies to run an automated 24×7 customer engagement platform at a fraction of cost when compared to running it manually. Businesses use Verloop as an end to end chat platform to automate customer support, generate more leads, qualify leads, push relevant offers etc.Founded Date 2016Founders Gaurav SinghFacebookViewLinkedIn View onTwitterViewContact Email hello@verloop.io
"A place to discover India!" that's what Ctaftsvilla is known as. Designers and artisans have handpicked jewelry, handicrafts, etc for you at www.CraftsVilla.com.
Craftsvilla sells exclusive ethnic apparel, fashion accessories, beauty products, handcrafted home accessories, and lifestyle products.
Founded Date 2011Founders Bhavik Jhaveri, Manoj Gupta, Monica Gupta, Sarvajeet ChandraFacebookViewLinkedIn View onTwitterViewContact Email customercare@craftsvilla.com

The WebEngage is on a mission to enable businesses to create personalized experiences at a massive scale. Every journey begins with a small step. Their journey began with the objective of making marketing more real!
WebEngage wanted to enable brands to put the human element back in their marketing to create user engagement that feels real, just like talking to a friend.Founded Date Oct 13, 2011Founders Ankit Utreja, Avlesh SinghFacebookViewLinkedIn View onTwitterViewContact Email support@webengage.com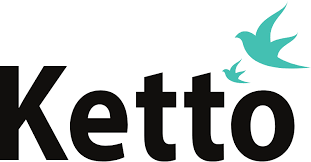 Ketto is a crowdfunding space where social causes, NGOs, and proprietorship ventures in India are supported.
Ketto uses social media to mobilize the younger generation, effecting change and fuelling innovative ideas. It makes online giving and fundraising easy and safe.
With its strong celebrity support, Ketto aims to connect individuals and brands with fundraisers, increasing awareness for various causes – social, personal, creative and entrepreneurial.Founded Date Aug 15, 2012Founders Kunal Kapoor, Varun Sheth, Zaheer AdenwalaFacebookViewLinkedIn View onTwitterViewContact Email info@ketto.org
haptik.ai is a group of determined and passionate people committed to shaping the conversational AI space!. Haptik.ai was started in 2013, way before chatbots became popular. It was started out with a belief that chat and messaging will rule the 21st-century smartphone world. Conversational User Interface (CUI) is the most significant shift in interfaces since the change from the command line to GUI. Artificial Intelligence and chatbots are exploding today and this belief will only get stronger as time passes by.Founded Date Aug 1, 2013Founders Aakrit Vaish, Swapan RajdevFacebookViewLinkedIn View onTwitterViewContact Email hello@haptik.co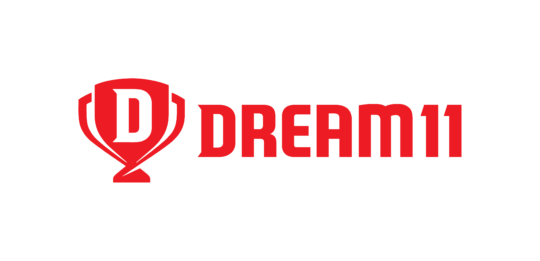 Dream11 is India's Biggest Sports Gaming platform. It is a crowd favorite app for Fantasy Cricket, Football, Kabaddi, and NBA. Dream 11 is amongst one of the most famous and top startups in Mumbai. It lets the fans can create their own team made up of real-life players from upcoming matches, score points based on their on-field performance and compete with other fans, considered one of the top startups in Mumbai.Founded Date Jan 1, 2012Founders Harsh JainFacebookViewLinkedIn View onTwitterView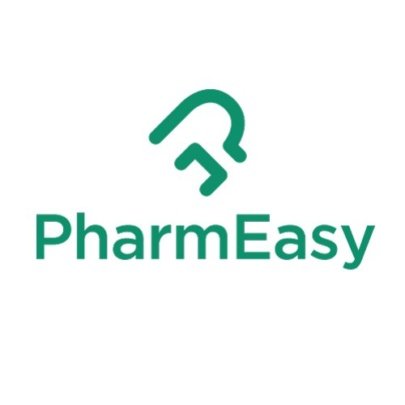 "PharmEasy is pharmacy made easy". In a short span of three years, they have established themselves as India's leading online healthcare and medicine delivery platform. When it comes to online shopping of medicines, PharmEasy is surely amongst the top startups in Mumbai. PharmEasy is currently catering to two million customers across pan India. Through their mobile app and website, they help customers (patients and their caregivers) connect with local pharmacy stores and diagnostic centers to fulfill their extensive medical needs. PharmEasy firmly believes that everyone should have access to good health care and that health care should be affordable to all.Founded Date 2015Founders Dharmil Sheth, Dhaval Shah, Mikhil InnaniFacebookViewLinkedIn View onTwitterView
Guiddoo World is an Omni-channel Leader in building In-Destination Experiences for International Travelers. We connect travel agents to global providers to build and customize personalised holidays for their customers. Guiddoo has it all covered for you from tours and activities, dining options, shopping, to exploring the nightlife. Even if you're just looking to relax at the best spa facility in your holiday destination, Guiddoo is there for you.Founded Date 2013Founders Nidhi Varma, Prashant Choudhary, Vineet BudkiFacebookViewLinkedIn View onTwitterViewContact Email vineet.budki@guiddoo.com
MissMalini.com was primarily an extension to the gossip column Malini Agarwal had been writing on for many years, with a tabloid named MidDay. Following a surge in readership, she decided to leave Channel V to focus full-time on the blog.[14] The blog draws inspiration from international sites such as PerezHilton and PopSugar covering all aspects of Bollywood and celebrity life. It also covers the latest in Indian and international fashion trends, along with lifestyle content such as Travel, Food, and Nightlife.Founded Date Feb 2011Founders Nowshad RizwanullahFacebookViewLinkedIn View onTwitterViewContact Email info@missmalini.com
ALSO READ: List Of 20 Best Tiffin Services In Mumbai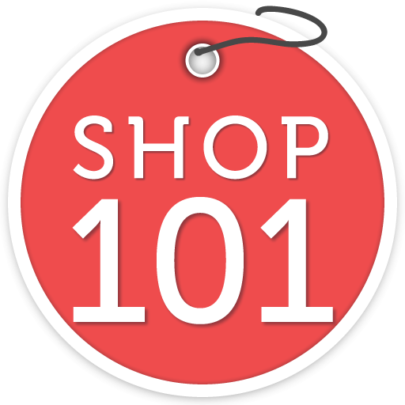 #1 Online Selling App. Shop 101 is India's leading social commerce platform. You can set up a free online store in minutes. You can sell your own goods or resell Shop101 Supply.Founded Date 2015FacebookViewLinkedIn View onTwitterView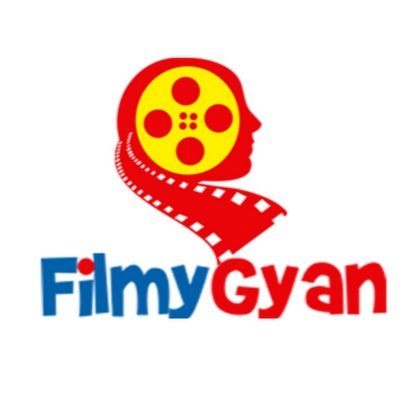 Filmygyan is your lens to Bollywood's entertainment and music industry!. Yes, they entertain us. When it comes to Bollywood news and gossips, Filmygyan is one of the top startups in Mumbai. But that's not the only thing they do. They also bring a smile to your face and add a little dose of sunshine to your world every single day.Founded Date August 2015FacebookViewTwitterViewInstagram View on Instagram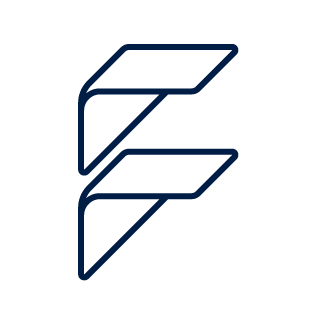 Flyrobe is India's Largest Fashion Rental Service. Flyrobe ranks amogst the top startups in Mumbai. We offer authentic Designerwear on Rent with Custom Fitting & Doorstep Delivery & Pick Up.Founded Date 2015Founders Pranay Surana, Shreya Mishra, Tushar SaxenaFacebookViewLinkedIn View onTwitterViewContact Email orders@flyrobe.com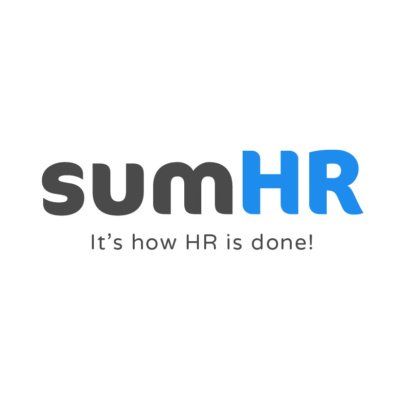 sumHR is a modern, delightful, and extremely easy to use Human Resource Management Software that helps startups and SMEs streamline their HR & payroll processes. sumHR helps businesses with simplifying the Human Resource Management process and helps the business run smoothly and efficiently.Founded Date Jan 17, 2013Founders Jay Thaker & Waqar AzmiFacebookViewLinkedIn View onTwitterViewContact Email buzz@sumhr.com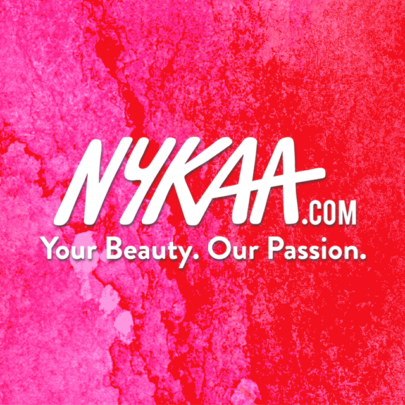 Nykaa prides itself on offering a comprehensive selection of makeup, skincare, haircare, fragrances, bath and body, luxury and wellness products for women and men. Nykaa is ranked amongst the top startups in Mumbai. They aim to go to the farthest corners of the country to reach you!
Nykaa ships across the nation, to almost every zip code, using the services of leading and reliable courier companies.Founded Date 2012
Founders Falguni NayarFacebookViewTwitterViewContact Email support@nykaa.com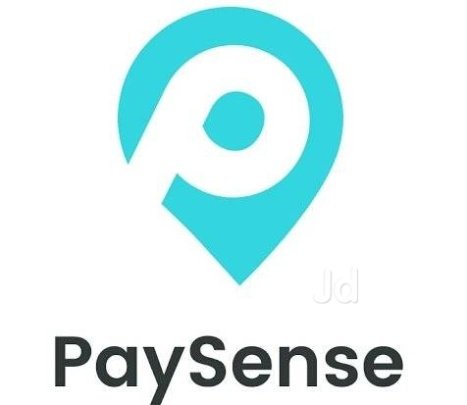 PaySense is a financial services startup. The organization is venture-backed as well. PaySense stands for making all the things in finance more simple, accessible and transparent.
They specialize in using advanced data sciences to provide credit without the hassle of complex application processes, arduous physical proofs, and long waits.Founded Date 2015Founders Paul Meinshausen, Prashanth Ranganathan, Sayli KaranjkarFacebookViewLinkedIn View onTwitterViewContact Email support@gopaysense.com
LocoBuzz is fabricating the most inventive customer experience items and get an opportunity to chip away at advances like AI, ML, Data Visualization, Statistics, and so on.
They have a standout creative team. LocoBuzz stands out from the rest with regards to the innovativeness in arranging social media life activities, making infographics, supporting clients, and so on.Founded Date 2011FacebookViewLinkedIn View onTwitterViewContact Email contactus@locobuzz.com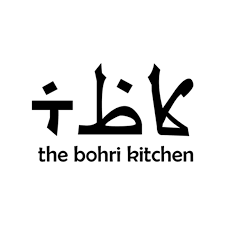 Munaf was frustrated watching his mom sitting at home, playing housewife and wasting her time and ability watching "saas-bahu" shows. So he sent an email to a couple of his companions, telling them about 'The Bohri Kitchen' – a spot where they could come and eat his mom's food, after 4 hours – the first TBK was sold out.
What began as a little undertaking gradually transformed into a small scale business where Nafisa's smoked mutton kheema samosas and 2 days marinated raan turned into a hotly debated issue among foodies across Mumbai. Mentions in papers, web journals, radio and TV channels later, TBK ended up renowned across Mumbai.Founders Munaf KapadiaFacebookViewTwitterView
Food Darzee is a group of enthusiastic nutritionists, doctors and culinary specialists who teamed up to make an association that gives an extraordinary client experience combining nutrition, food, wellness to enable you to accomplish your health and fitness goals.
Founders Anik Bhandari, Dr. Siddhant Bhargava, Anirudh Ganeriwal, Devaj Jhunjunwala
Facebook View
Instagram View on Instagram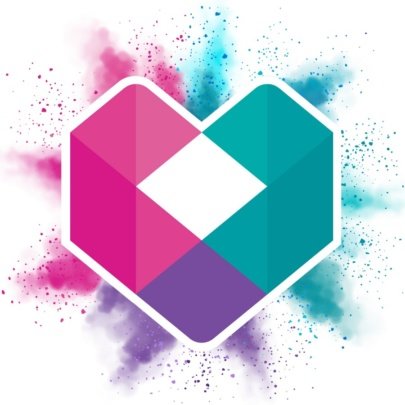 Fynd is India's Largest Fashion O2O organization with constant stock access to over 8.5k+ stores. Being a brilliantly designed e-commerce portal, it acquires the most recent store style on the internet. It is surely one of the top startups in Mumbai. The company channelizes its combined outreach to offer the best brands and fashion along with superior customer services to its ever-growing clientele. Technology plays a major part in the company's growth and APIs are the backbone of this business.Founded Date 2012Founders Farooq Adam, Harsh Shah, Sreeraman Mohan GirijaFacebookViewLinkedIn View onTwitterViewContact Email care@gofynd.com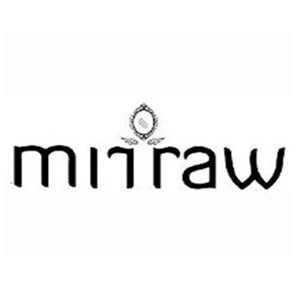 Mirraw is an Indian ethnic store that enables designers to set up boutiques and grandstand their new designs to a wide group of audiences on the web. It provides designers with an opportunity to set up their boutiques, get connected with their customers, and thus launch their brands on the web. The platform has over 0.1 million listed products and more than 3 million customers worldwide. Its portfolio of products includes ethnic jewelry, apparel, accessories, and more.Founded Date Oct 1, 2011Founders Anup Nair, Shailesh JainFacebookViewLinkedIn View onTwitterViewContact Email team@mirraw.com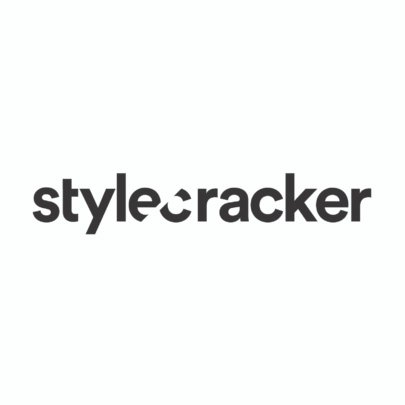 StyleCracker is India's first online personal styling portal. It understands the importance of style in everyday life. Headquartered in Mumbai, they work with individuals to improve their individual style by giving a 24-hour access (truly, you read it right, they work nonstop) to their expert panel of fashion stylists.Founded Date 2013Founders Dhimaan ShahFacebookViewLinkedIn View onTwitterViewContact Email support@stylecracker.com
Fintech organization Rubique, simplifies complex financing procedures and enables SMEs by giving a simple and smooth access to finance through a wide scope of credit cards & loan items in this way, making accounts easier for them.
Based on an exclusive matchmaking calculation, Rubique's commercial lending platform offers achievement highlights like – real time processing and online endorsement by direct coordination with financial organizations' frameworks diminishing the processing time significantly.Founded Date Oct 22, 2014Founders Manavjeet SinghFacebookViewLinkedIn View onTwitterViewContact Email hello@rubique.com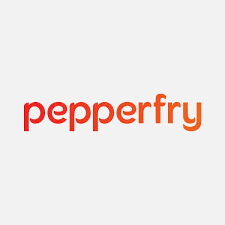 Pepperfry.com was established on the 3rd of January 2012 to give clients a wide selection of incredibly affordable furniture, home, and living items and a reliably extraordinary shopping experience. Pepperfry easily ranks amongst the top startups in Mumbai.
Pepperfry.com is a marketplace working closely with about a thousand dealer partners to feature their craftsmanship and service introduction to clients across India and the world.Founded Date 2012Founders Ambareesh Murty, Ashish ShahFacebookViewLinkedIn View onTwitterViewContact Email tellus@pepperfry.com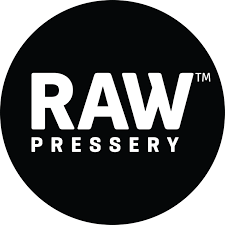 RAW Pressery is a quickly developing organization that produces cold-press juice and delivers it to your doorstep. It is India's first cold-pressed juice brand, it was originated in Mumbai and also has its headquarters in the financial capital of India.Founded Date 2014Founders Anuj RakyanFacebookViewLinkedIn View onTwitterViewContact Email getmore@rawpressery.com

Frapp is only for the students in India. Students can utilize the Frapp site or app to discover temporary jobs, one-of-a-kind work experiences and volunteer chances. Frapp has practical experience in giving students smaller than expected temporary jobs called 'Missions', empowering them to join as virtual influencers, grounds ministers or as a team for their preferred brands.Founded Date Feb 26, 2016Founders Karan Karnik, Niranjan NakhateFacebookViewLinkedIn View onTwitterViewContact Email hello@getfrapp.com
Incred Finance is an NBFC (Non-Banking Financial Company) in India. The company focuses on Consumer Loan, Home Loan, Education Loan, and SME Lending. It is headquartered in Mumbai, Maharashtra. Bhupinder Singh is the founder of InCred, he's also the ex-head of the Corporate Finance division of Deutsche Bank.Founded Date 2016Founders Bhupinder SinghFacebookViewLinkedIn View onTwitterViewContact Email care@incred.com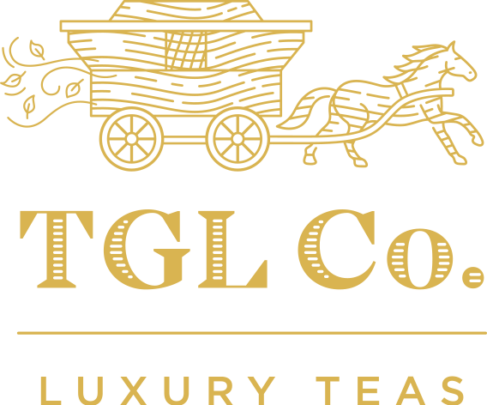 The Good Life Company, they insistently believe that the world's best teas and blends ought to be an ordinary extravagance that commends serenity and good health.
Also, that is the reason they are committed to delivering special tea experience by sourcing the best teas on the planet and expertly mixing them with innovative flavors and botanicals.Founded Date 2016Founders Bhuman Dani, Shariq AshrafFacebookViewLinkedIn View onTwitterView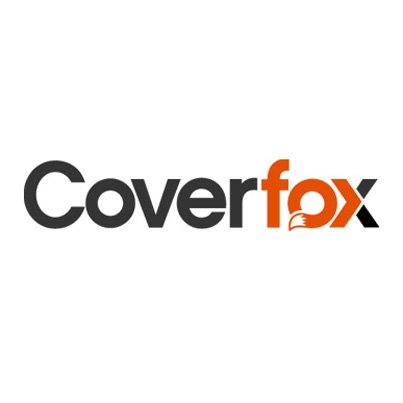 Coverfox.com is the biggest InsurTech platform in India. They offer simple, quick and hassle-free online insurance broking services. Coverfox has partnered up with 35+ insurance providers to provide the best policies and plans at the best possible premiums.
They offer car, bike, health, life and travel insurance.Founded Date 2013Founders Devendra Rane, Varun DuaFacebookViewLinkedIn View onTwitterViewContact Email rupy@coverfox.com
14 Seater Space
<style="text-align: center;img class="size-full wp-image-33559 aligncenter" data-src="https://www.mumbaicoworking.com/wp-content/uploads/2020/12/14-Seater-Space.jpg" alt="https://www.mumbaicoworking.com/top-startups-in-mumbai/" width="506″ height="336″ />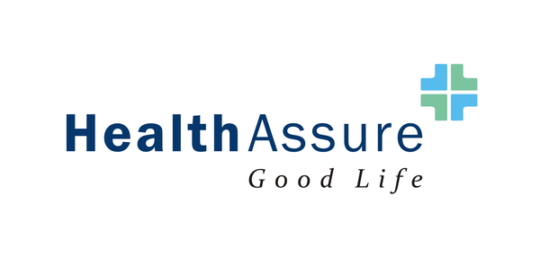 Health Assure is India's leading Primary Healthcare aggregator, one of the high performing startups in Mumbai. They have a huge presence in the industry with a network of 2000+ primary care centers across 800+ cities, bringing you good health.Founded Date 2011Founders Varun GeraFacebookViewLinkedIn View onTwitterViewContact Email hello@healthassure.in
Kissht is a one of its kind carefully enabled stage operated by Onemi Technology Solutions Private Limited with a dream to give quick and stress free credit financing to its clients across India.Founded Date Jul 13, 2015Founders Krishnan VishwanathanFacebookViewLinkedIn View onTwitterViewContact Email marketing@kissht.com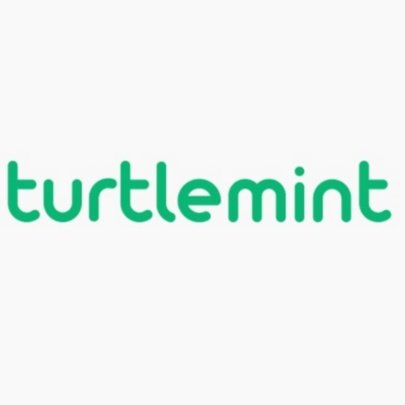 Turtlemint makes it simple to understand and purchase insurance. Their expectation is to "simplify" insurance by clarifying the language in a basic manner and giving shrewd instruments to enable a client to settle on the correct decision. From inquiry to buy, the whole procedure can be finished online in only a few clicks! They additionally have a group of insurance counselors accessible on call and in-person to assist clients with buy and claim services.Founded Date 2015Founders Anand Prabhudesai, Dhirendra Mahyavanshi, Kunal ShahFacebookViewLinkedIn View onTwitterViewContact Email support@turtlemint.com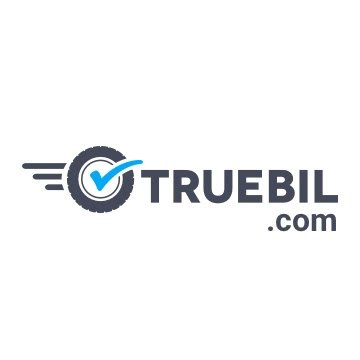 Truebil is a team of young, highly motivated professionals who strive to help you buy and sell used cars in the simplest way possible.Founded Date 2015Founders Rakesh Raman, Ravi Chirania, Ritesh Pandey, Shubh Bansal, Shubh Bansal, Suraj KalwaniFacebookViewLinkedIn View onTwitterViewContact Email support@truebil.com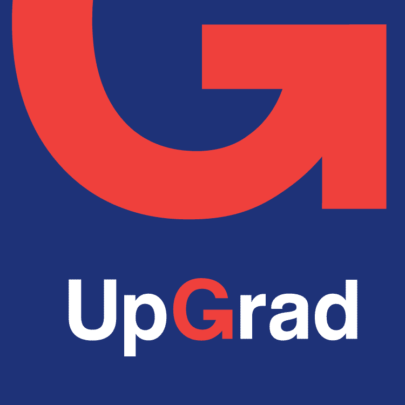 upGrad is an online advanced education stage giving thorough industry-relevant programs structured and delivered with world-class staff and industry. upGrad is amongst the well-known and top startups in Mumbai. Blending the latest innovation, technology and services, upGrad is making a vivid learning background – anytime and anywhere.Founded Date Mar 2015Founders Mayank Kumar, Phalgun Kompalli, Ravijot Chugh, Ronnie ScrewvalaFacebookViewLinkedIn View onTwitterViewContact Email info@upgrad.com

Kyepot is a versatile stage that offers clients with social financial administrations, including community-based saving, loaning, and borrowing facilities. Clients can find an association or and complete their money-related exchanges. They can perform ongoing, automated installments over the web and mobile platforms.Founded Date 2015Founders Sidd GandhiFacebookViewLinkedIn View onTwitterView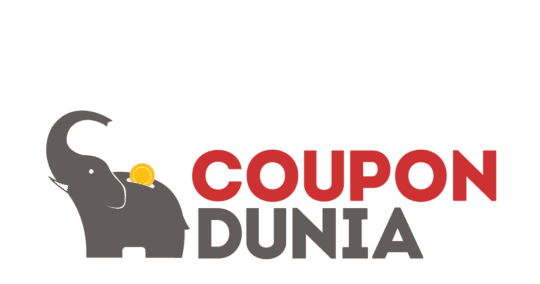 CouponDunia is a coupon website in India. It helps users in saving money through various coupons, offers, deals, and discounts. CouponDunia provides deals for smart shopping.Founded Date: 2010Founders: Sameer ParwaniFacebook: https://www.facebook.com/CouponDunia/LinkedIn:https://www.linkedin.com/company/couponduniaTwitter: https://twitter.com/coupondunia/
Location: 401, Laxmi Mall, Laxmi Industrial Estates, Above Axis Bank, New Link Road, Andheri W, Mumbai, Maharashtra 400053
Did we miss any best startup that should be a part of our list? Or you have a new startup who you think can make it into this list then go ahead and let us know by commenting below.