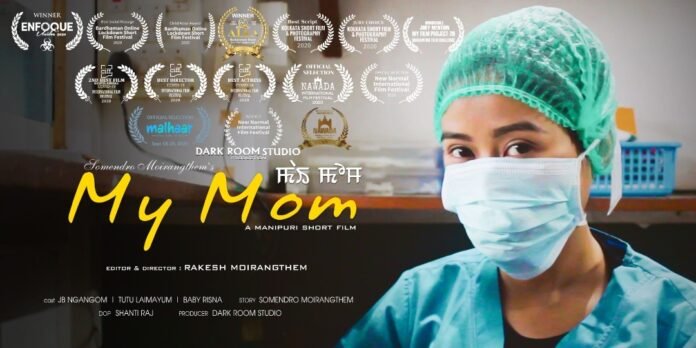 https://theindiabizz.com/wp-content/uploads/2023/11/serverplanet_offer.png
10 Indian Films to Compete in "Health Defenders" Section
This year Resistance International Film Festival which is currently underway in Tehran is dedicated to honor healthcare workers and their endeavors during the pandemic therefore a new section called "Health Defenders" is added to the festival's program. 10 films from India have been submitted to this section which are as follows:
"Times of COVID" by Partho Kar, "The Saviour" by Arjun Mukherjee, "Light in Times of Darkness" by Sourish Mitra, "Don't Panic, Man" by R. Sahil, "Freedom from Virus" by Arin Paul, "Mask" by Dr. Sweta Kumar Dash, "My Mom" by Rakesh Moirangthem, "Baang" by Junaid Imam Shaikh, "Sapno Ka Shahar", "Walk and Talk with Corona-virus" by Er. Abdul Rashid Bhat.
One of the participants, Rakesh Moirangthem talking to the festival's reporter said that his short film "My Mom" narrates a story about a nurse, who is at the frontline treating COVID-19 patients and fighting courageously amidst this nationwide lockdown.
"It is our duty to love, support, and salute these "Corona Warriors," he added.
Rakesh Moirangthem said that during this pandemic many doctors and nurses are facing a lot of problems not only because of the increased workload and personal risks, but also because of the discrimination against them experienced from the local communities that prefer to keep them away until the pandemic and lockdown is ended. "I feel uncomfortable about this situation and I think it is time to give some awareness to the public about these aspects of the pandemic also, and thus to encourage all the front lines."
"I want to dedicate this short film to all the healthcare workers and especially to the nurses who are working day and night all around the globe," he added.
Describing the filming process Moirangthem told that the most difficult moment was that he had to prepare for this shooting without crew members, makeup artists, lights etc. I just went with my cameraman and started the shooting just like that."
"Before the COVID-19 pandemic I had some unfinished Manipuri feature films along with some my own new projects and I had taken a step to make further projects with the SOP given by the Government," Moirangthem said.
Rakesh Moirangthem is from Manipur, India. He studied 2D Animation before eventually finding his way to the film industry where at first, he had worked as an assistant of editors and directors and thus became highly experienced in film production and finally has become a successful film director himself that made many TV films, documentaries, and digital feature films
PR News Agency : Isna.ir